Wetsuit is the elementary starting point for every diver – it needs to have all technical characteristics that allow practicing diving.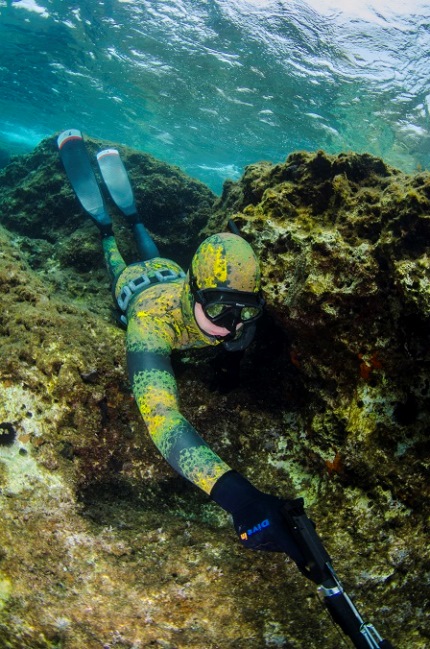 This is the cornerstone principle on which manufacturing of DIVEIN wetsuits is based on.
Research on best available materials, craftsmanship, details and all other small secrets of the trade is what makes this wetsuit perfect in every sense.
Refined simplicity of how the material is cut provides maximum durability and comfort.
The sheer simplicity of the cut, accompanied with the elegance of the seams (carefully finished and sealed off by hand) is characterized by minimum water intake and maximum water tightness as well as with improved comfort.
DIVEIN wetsuit can be chosen from a wide range of finest neoprene materials, best suited for wetsuit that fully fits your needs.
DIVEIN smooth: wetsuits made from Heiwa and Daiwaboo neoprene are characterized by their comfort, top-of-the-line thermal insulation and resistance to neoprene compression at higher depths.
With the added possibility of choosing personalized mimetic patterns, as well as choosing different combination of materials, these wetsuits present an optimal choice for all experienced spear fishers.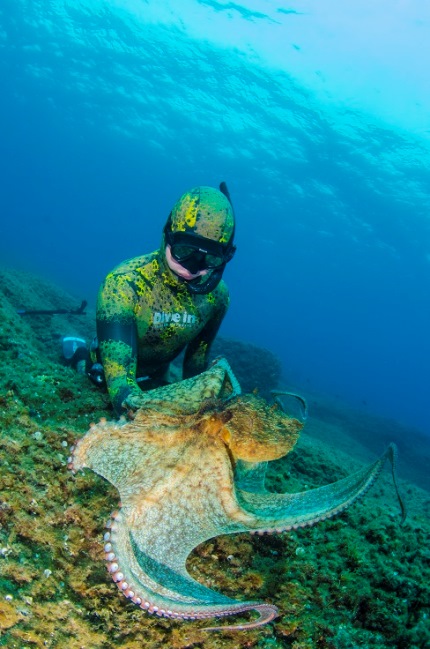 Combined DIVEIN: wetsuits are devised in such a way to provide spear fishers with adequate protection against the wind and improve hydrodynamics with their smooth sections, while providing sufficient robustness of more sensitive areas such as knees, elbows etc. Different combinations of colours also allow every individual spear fisher to choose ideal wetsuits that fully complies with preferred diving terrain and techniques.
YAMAMOTO #45: wetsuit with nanocoating provides maximum comfort and freedom of movement under water.
Extraordinarily simple cutting of the material, that allows maximum hydrodynamics, is anatomically designed in order to avoid creation of air pockets when moving arms and legs.
These wetsuits are also characterized by high-end finish features that enable maximum longevity of the glued sections as well as reduce the possibility of slashing and tearing.
For all further info about DIVEIN wetsuits, please visit our website: www.dive-in.com.hr, DIVEIN WETSUIT on Facebook, or contact email us at: ira@dive-in.com.hr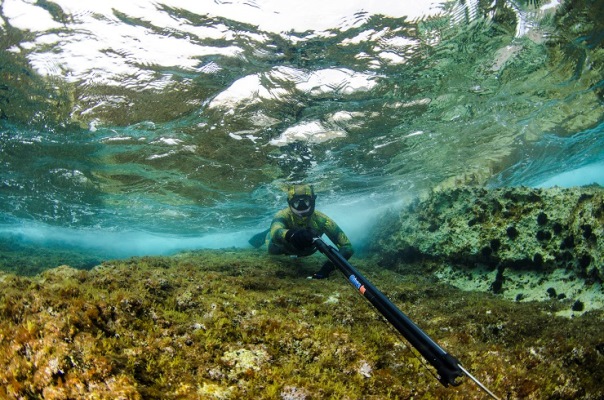 Category: English, Spearfishing